Main content starts here, tab to start navigating
Catering with Sparky's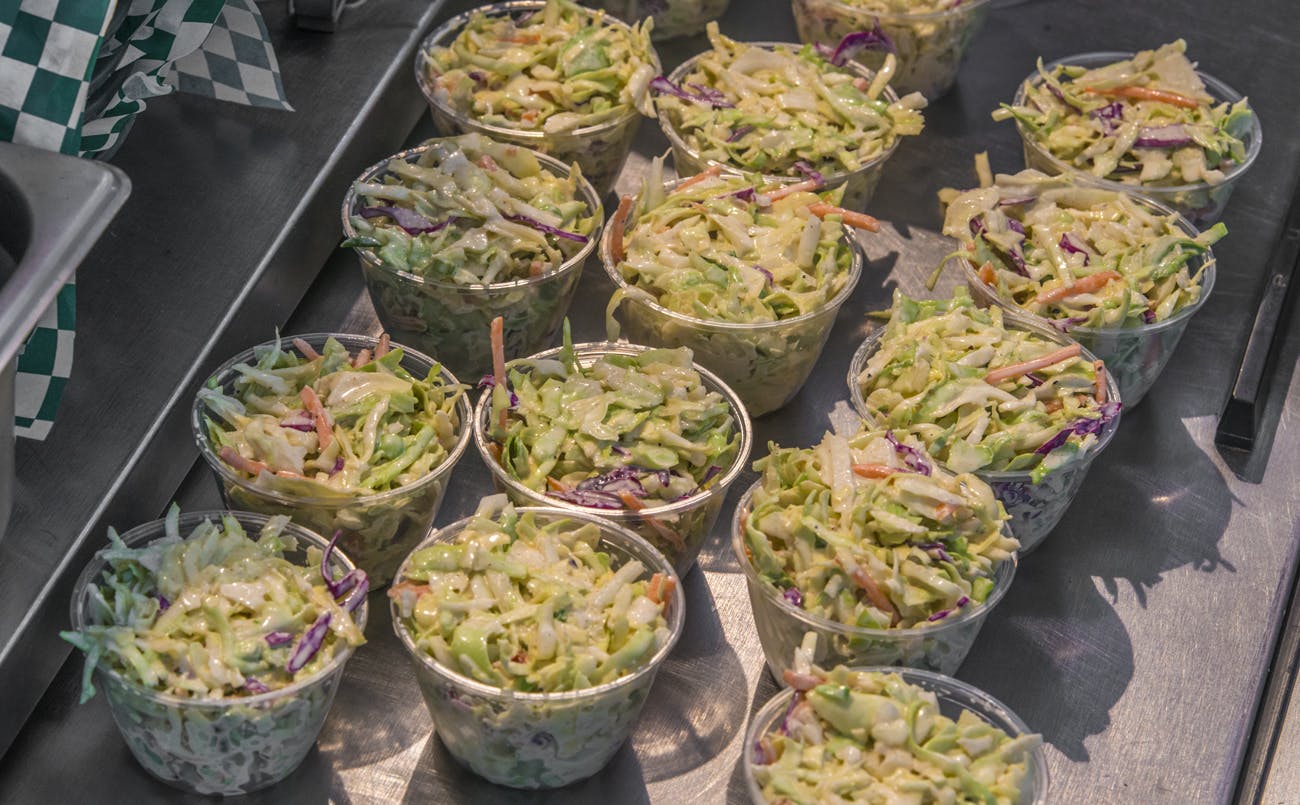 Let's do it at your place. Cater your next party, that is. Sparky's caters office luncheons, parties and more. Let's eat!
Barbecue takes hours to prepare so we ask that you give us at least 24 -hours notice for your order. If you need your barbecue sooner please give us a call to see if we can accommodate your order.
Check out our menu and submit your request below.
CATERING MENU
| | |
| --- | --- |
| STARTERS | |
| Wings by the Dozen - Smoked, Jerk or Guava Habanero | $15 |
| MEATS | |
| Spare Ribs by the Pound | $11 |
| St. Louis Ribs by the Rack | $25 |
| Baby Back Ribs by the Rack | $28 |
| Smoked Beef Brisket by the Pound | $17 |
| Smoked Fried Cow, Sparky's Version of Vaca Frita by the Pound | $18 |
| Pulled Pork by the Pound | $14 |
| Smoked Whole Chicken, cut in 1/8ths | $16 |
| Smoked Boneless Chicken Thighs by the Pound | $11 |
| Southern Fried Smoked Chicken Thighs by the Pound | $12 |
| Jerk Chicken Leg Quarters | $10 |
| | |
| SIDES BY THE QUART | |
| Mac and Cheese | $15 |
| Collard Greens | $13 |
| Sparky's Baked Beans | $14 |
| Black Eyed Peas | $14 |
| Sweet Potato Mash | $14 |
| Coleslaw | $10 |
| Small Pan o' Side Salad | $35 |
| | |
| DESSERTS | |
| Brownies Each | $3 |
| Pan o' Pie - Pecan or Key Lime | $40 |
| Pan o' Banana Pudding | $35 |